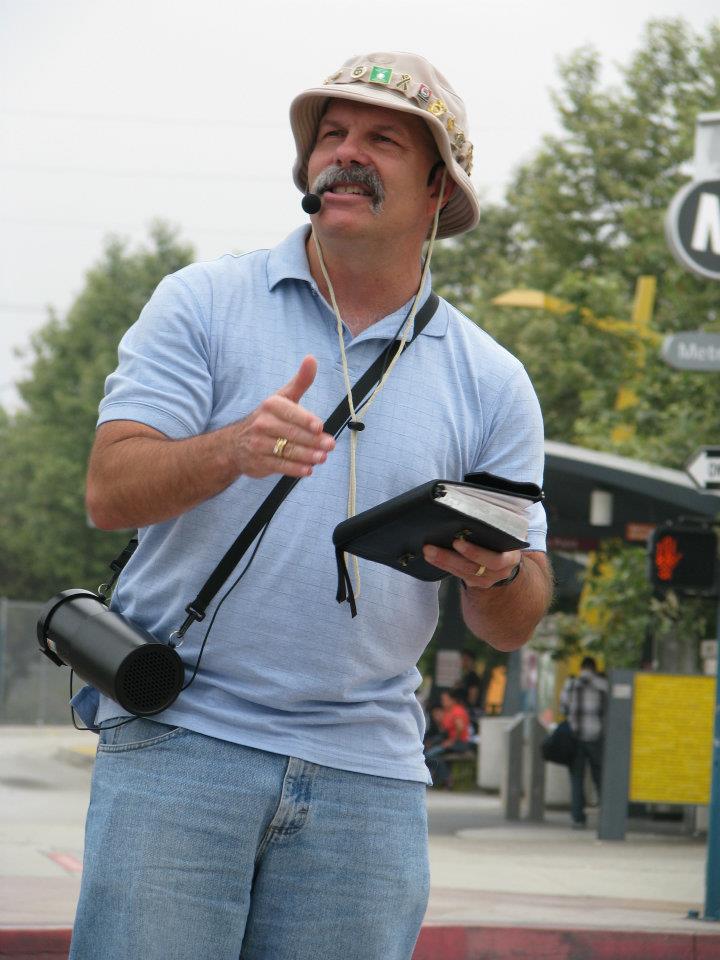 While on a public sidewalk in front of the Centre Court Complex during the Wimbledon Tennis Championships, an American preacher was arrested, fingerprinted, had DNA samples taken and then interrogated, after a woman out shopping called the police to complain that she was offended by what was being said. Tony Miano, a retired Los Angeles Deputy Sheriff who traveled to the UK with Sports Fan Outreach International as part of a mission to bring the Gospel to England, was speaking from 1 Thessalonians which mentions "s*xual immorality" and has mentioned "homos*xuality" alongside "fornication" as examples of what he believed went against "God's law".
"I was being interrogated about my thoughts…that is the basic definition of thought police."
He said he had arrested many people in his career but never over something they believed. "It surprised me that it is possible for a person to be taken to jail for their thoughts," he said.